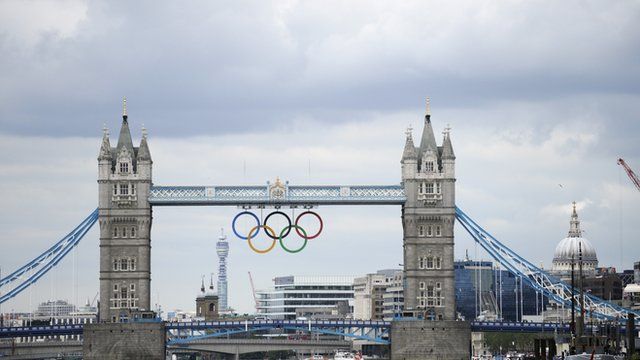 London's tourist trade hopes for an Olympic boost
21 July 2012 Last updated at 09:21 BST
As thousands of people arrive in London for the Olympics, the capital is gearing up with a series of cultural celebrations.
The Games' organisers want to involve as many people as possible through the Cultural Olympiad festival.
For the tourism industry it's a chance to sell the capital as a destination, as Nick Higham has been finding out.