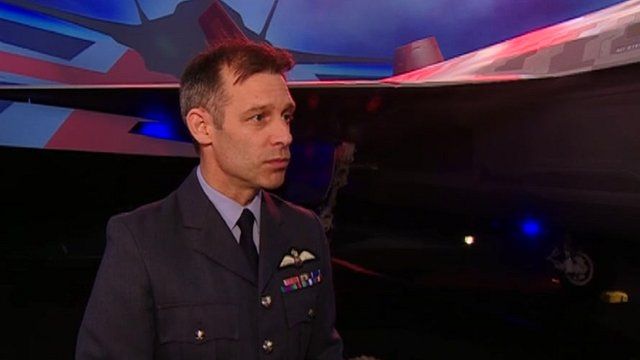 F-35 'very exciting for pilots'
20 July 2012 Last updated at 06:36 BST
At an official ceremony at Fort Worth in Texas Britain received its first Joint Strike Fighter Jet.
Described by Defence Secretary, Philip Hammond as the "best plane money can buy" it will now be used to train pilots from the RAF and Royal Navy.
The BBC's Defence correspondent Jonathan Beale spoke to UK Lightning II Requirements Manager Wing Commander Willie Hackett about the plane's technical specifications.