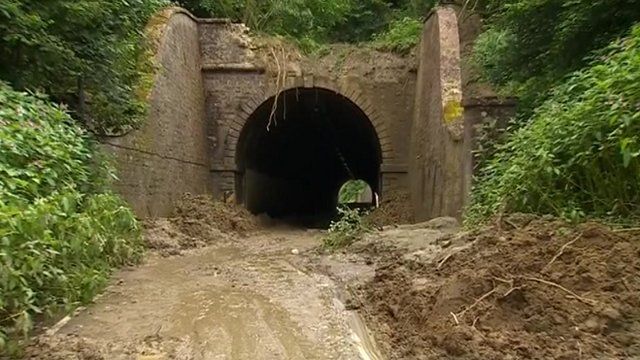 Police: Tunnel landslide car 'not visible'
17 July 2012 Last updated at 16:57 BST
Two people have been found dead in a car buried under a pile of earth near a partly-collapsed tunnel in Dorset.
The man and woman were discovered in the car near the Beaminster Tunnel on Monday evening.
The car was unearthed near the A3066 tunnel, which has been closed since 7 July after a landslip.
Dorset Police's assistant chief constable James Vaughan said there were no visible signs that a vehicle was buried in the mud.