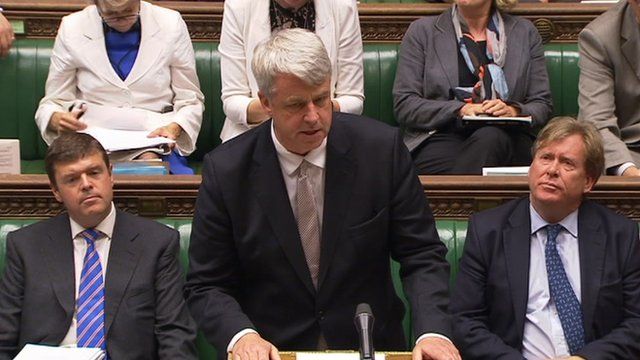 Lansley calls for dignity and respect
11 July 2012 Last updated at 13:30 BST
Ministers have refused to fully commit to a cap on care costs for the elderly and disabled in England, saying they need to explore cheaper options first.
They unveiled funding ideas including a higher cap or asking people to pay a fee to opt-in to the system.
Health Secretary Andrew Lansley wants to rule out the crude practice known as contracting by the minute. He says that can undermine people's dignity and choice.