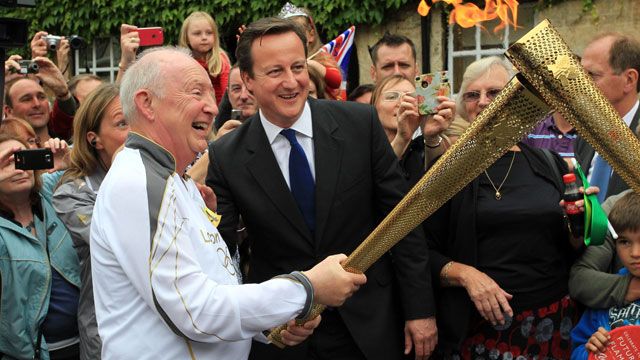 London 2012: David Cameron meets Olympic torchbearers
9 July 2012 Last updated at 18:31 BST
The prime minister has joined in the Olympic torch relay and met the man whom he nominated to carry the flame.
David Cameron described the moment in Woodstock, West Oxfordshire, as "very emotional".
Mr Stone, 64, was diagnosed with terminal cancer in 2007. He was instrumental in the creation of the Cancer Drugs Fund and founded the Justice for the Kidney Cancer Patients group.
Mr Cameron waited with the next torchbearer, Roland Reid, as Mr Stone approached and passed the flame on.