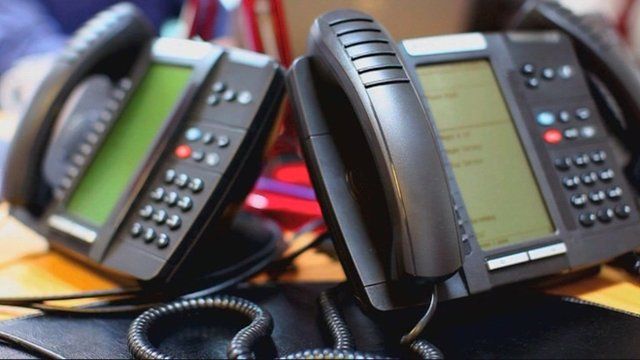 Telemarketing companies ignoring cold call blocking list
2 July 2012 Last updated at 12:46 BST
A government-regulated service meant to enable people to block cold callers is being ignored by some telemarketing companies.
A BBC Panorama investigation has found that the Telephone Preference Service, a scheme designed to allow people to stop cold calls from telemarketing firms, was not being complied with.
It also found that despite thousands of complaints being lodged with the Information Commissioner's office each month, no fines have been imposed for at least 18 months.
Declan Lawn reports.
Panorama: Call Centres Undercover is broadcast on BBC One, Monday, 02 July at 20:30 BST and then available online via iPlayer (UK only) at the above link.