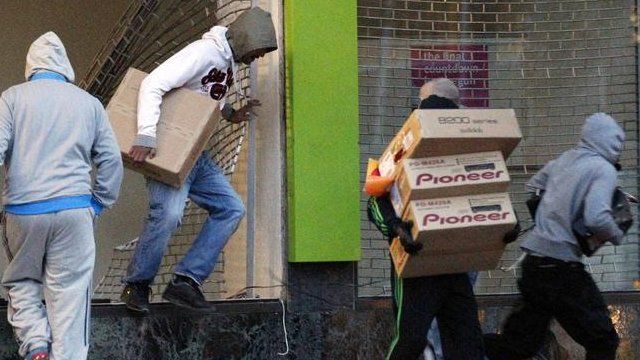 Rioter released: 'I'm a moron'
29 June 2012 Last updated at 14:02 BST
Courts have so far sentenced 1,292 people over last year's riots in England. Now, some are being released from prison.
World at One reporter Ray Furlong spoke to Aston Walker, a film maker who was caught looting hundreds of pounds worth of cloths from a shop in Birmingham.
"You're a moron, you're an idiot, you've done something really stupid," he told himself following his arrest.
"We do make choices ourselves," he said. "If you make a bad choice, you've got to expect the penalties."