Senior Surrey Police officers probed over Dowler hacking
28 June 2012

From the section

UK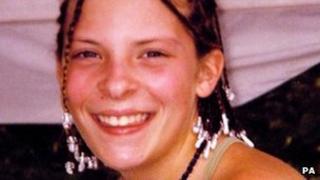 The deputy chief constable of Surrey Police is to be investigated over the hacking of murdered schoolgirl Milly Dowler's mobile phone voicemail.
The Independent Police Complaints Commission (IPCC) said it would examine the conduct of Craig Denholm, who led the probe into her disappearance.
The IPCC is also investigating Det Supt Maria Woodall, who took over as senior investigating officer in 2006.
The probe follows claims that officers knew in 2002 the phone had been hacked.
The IPCC said in a statement that it was considering "whether Mr Denholm was aware during Operation Ruby [the investigation into Milly's disappearance] that the News of the World had accessed Milly Dowler's voicemail in 2002 and his handling of that information".
Mr Denholm was a detective chief superintendent at the time of the 13-year-old schoolgirl's disappearance in March 2002, while Ms Woodall was a detective chief inspector when she took over the case in 2006.
The watchdog's announcement came after the Surrey force began an internal investigation in July 2011 into the voicemail hacking.
The Surrey Police Authority said that as a result, it was voluntarily referring the two officers to the IPCC.
Neither Mr Denham nor Ms Woodall has been suspended, and they remain on duty, the force said.
'Proper investigation'
He added that the watchdog was also examining information provided by Ms Woodall to Surrey Police during the internal inquiry into the force response to allegations that Milly's voicemail had been illegally accessed in 2002.
Surrey Police said its Chief Constable Lynne Owens had met the Dowler family to update them on the inquiry and to let them know about the referrals to the IPCC.
Mark Lewis, the Dowler's solicitor, said: "The Dowler family welcomes the proper investigation of what happened at Surrey Police 10 years ago.
"They regret that the passage of time means that some individuals can now no longer be investigated."
Amanda Dowler, known as Milly, went missing in Walton-on-Thames, Surrey, in March 2002.
Her remains were found six months later near Fleet in Hampshire.
Former bouncer Levi Bellfield was convicted of her murder by a jury at the Old Bailey in June 2011.
The now defunct News of the World admitted hacking the 13-year-old's mobile phone but it remains unknown whether two missing messages were deleted deliberately, as previously suggested, or were removed from her message box automatically.
The Dowlers have said they were given "false hope" by hearing the change of greeting triggered by the deletion of message, thinking their daughter might still be alive and had wiped a message.
The revelation that Milly Dowler's voicemail had been hacked led to a public outcry over British media ethics, and forced News International to close the Sunday tabloid in 2011.
Prime Minister David Cameron announced the setting up of Lord Justice Leveson's inquiry into press standards and practices as a consequence of the phone-hacking scandal.