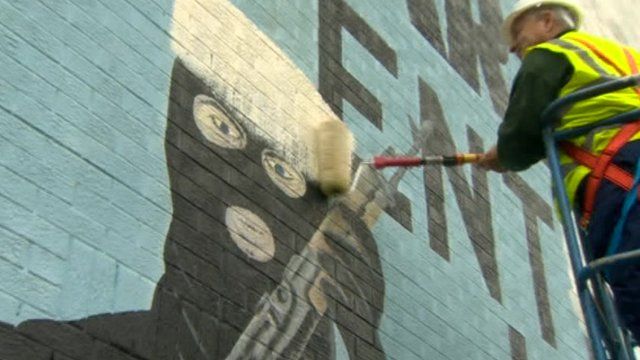 Northern Ireland: Belfast putting troubles behind it
28 June 2012 Last updated at 00:06 BST
The meeting between the Queen and a former IRA commander Martin McGuinness would have been unthinkable just a few years ago.
But the Good Friday Agreement of 1998 transformed the prospects for peace and the Queen's visit to the Republic of Ireland last year signalled more change.
Mark Simpson reports on the public response to the day's events.