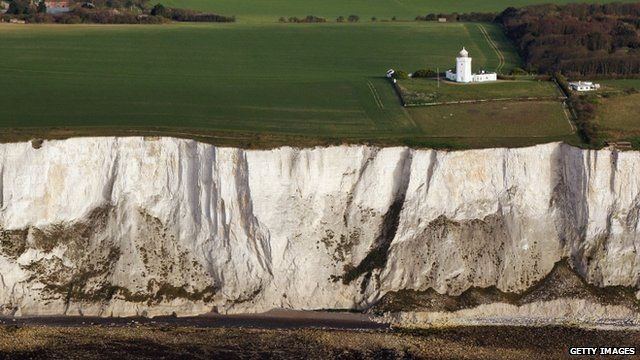 National Trust to buy White Cliffs 'missing link'
27 June 2012 Last updated at 12:31 BST
The National Trust is launching its largest ever coastal fundraiser to buy a mile-long stretch of one of the country's greatest symbols.
The Trust says the purchase would be a once-in-a-lifetime opportunity to secure the white cliffs for the nation.
Dame Fiona Reynolds, director of the Trust, spoke to Radio 4's Today programme.