Water bills 'to be cut for poor'
22 June 2012

From the section

UK

comments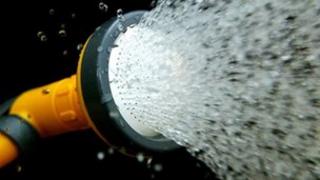 Water companies in England and Wales are being issued guidance by the government to allow them to charge lower prices for the poorest customers.
Ministers want to see "social tariffs" based on ability to pay, as part of a broader drive to reduce utility bills.
An estimated 2.4 million households have trouble paying their water bills, which cost an average of £376 a year.
Water companies will be asked to select the customers who are most at risk and offer them a discount.
They are currently bound by regulator Ofwat's licensing conditions which means they cannot cut bills without contravening the law.
The government guidance, developed following a consultation by the Department for Environment, Food and Rural Affairs, will allow them to make cuts.
Deputy Prime Minister Nick Clegg said: "If you're struggling to make ends meet, not paying for essential utilities isn't an option but it can mean making tough choices elsewhere; like sacrificing healthy meals for the family or new school books.
"We've already announced tough new measures to see gas and electric bills fall by up to £100 a year. This will see struggling families save more."
Meter advice
Environment Secretary Caroline Spelman said: "Water companies now have the chance to work with their customers to find a solution that works for them - and I hope to see that solution in place as soon as possible."
Water companies are also expected to support vulnerable customers with advice on how to use water more efficiently, guidance on whether installing a water meter could save them money and referrals to debt and benefits advice.
BBC environment analyst Roger Harrabin said it was not yet clear whether companies would be compelled to reduce tariffs but it might suit some firms to do so.
He said reducing the charges for the poorest would take some of the political heat over raising bills for others to pay for the infrastructure that is needed to ensure areas avoid repeatedly lurching into emergency measures to combat drought.
The Consumer Council for Water welcomed the move, saying it was vital that help was made available to customers.
A spokesman said: "We will be working with water companies to identify how, subject to customer support, social tariffs might be used as part of their wider customer affordability strategies and to ensure that customers' views are central to any decisions."