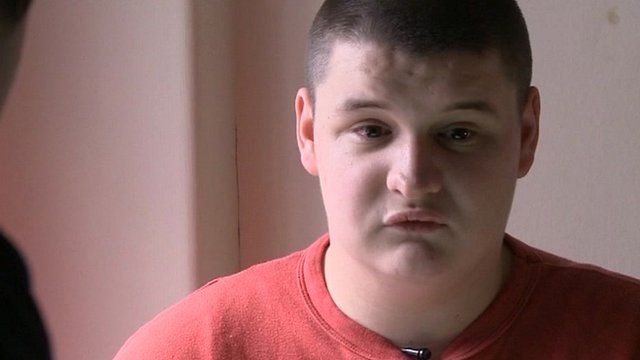 Hindley unit inmate: 'You get an Xbox if you behave'
12 June 2012 Last updated at 11:43 BST
Young people in custody are almost 10 times more likely than adults to get involved in a fight or serious assault behind bars.
Newsnight has had exclusive access to a specialist unit dealing with the most violent and disruptive offenders inside Europe's largest youth prison, Hindley, near Wigan.
Here, one of the inmates shows BBC Newsnight reporter Jim Reed around his cell and describes the effect the unit has had on him.
Watch the full report on Newsnight on Tuesday 12 June 2012 at 10.30pm on BBC Two, then afterwards on the BBC iPlayer and Newsnight website.