UK soldier killed in Afghanistan was 'rescuing policeman'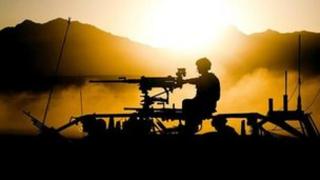 A UK soldier killed on Sunday was taking part in a rescue mission in southern Afghanistan, it has emerged.
Afghan officials said the soldier from 3rd Battalion, The Yorkshire Regiment, had been part of the task force which rescued captured policeman Abdul Walid.
The soldier died from small arms fire in the Nahr-e Saraj district of Helmand province. His family have been told.
This latest death takes the number of UK personnel killed in Afghanistan since operations began in 2001 to 417.
Afghan officials said British troops with colleagues from ISAF (International Security Assistance Force) recovered Mr Walid who had been captured at a police checkpoint in Payan village.
A British soldier was also injured in the operation.
'Never forget'
The insurgents escaped from the area but ISAF forces captured one mobile phone, some of the insurgents' documents and explosives.
Lt Col John Kerner, of British Forces Helmand, said: "His loss will be felt by everyone across Task Force Helmand and our thoughts are with his family and friends at this difficult time."
In a statement, officials for the governor of Helmand province, Gulab Mangal, praised the "sacrifices and bravery" of the British forces, adding that the local residents of Helmand "would never forget" the sacrifices the forces had made.
The death comes just hours after a British soldier from 1st Battalion, The Royal Welsh - who was killed in the same area on Friday - was named.
Cpl Michael John Thacker was shot while manning an observation post, and despite immediate medical attention died of his injuries having been airlifted from the scene by helicopter.