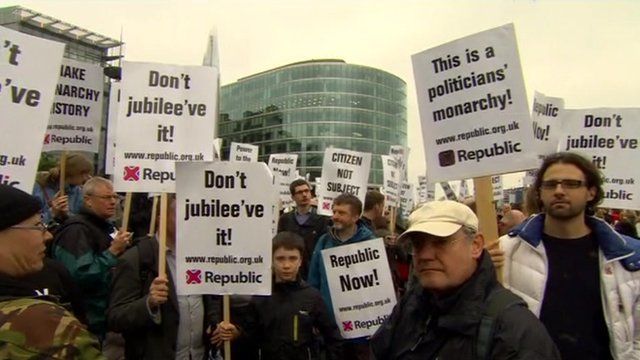 Republicans protest at Queen's Diamond Jubilee pageant
3 June 2012 Last updated at 13:48 BST
Tens of thousands of people are lining the Thames in London despite the rain, hoping for a grandstand view of the Queen at the head of the Diamond Jubilee river pageant.
The Queen's barge will carry her from Albert Bridge to Tower Bridge, escorted by 1,000 boats and ships of all shapes and sizes.
Dozens of republicans have also turned out. One of those protesting said a large quantity of people in the country were not in favour of the monarchy.