Charities 'struggling' as central budgets shrink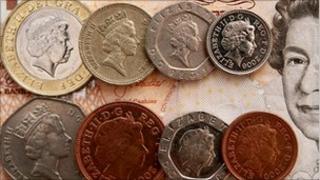 Charities are cutting posts and services, with some at risk of closing down, because of reduced budgets from government cuts, a think tank suggests.
Research from over 100 charities in England and Wales found two-thirds were losing front-line services, while more than half had made staff redundant.
One in 10 said they could close within a year, according to a New Philanthropy Capital (NPC) report.
The government said it would make funds available to help those struggling.
Most of the charities - which all receive funding from government sources - said they were having to rely increasingly on volunteers, according to the NPC report.
Almost half said they were collaborating with other charities.
And with six in 10 hit by local councils cuts, a majority of those polled felt they faced a riskier future.
Many smaller organisations were also concerned about growing competition from larger charities and increased bureaucracy.
'Act now'
Dan Corry, NPC's chief executive, said it was a "time of radical change for charities", coping with spending cuts and a rapidly changing landscape.
"As the state pulls back we are seeing a real shift in the way public services are commissioned and delivered.
"Our survey suggests some charities will be able to gear up to play a bigger role, but we think others will find it tough and will go under."
He added that it was "vitally important" to try and understand the changes and "act now to ensure that their impact on the voluntary sector and the people they help is positive, not detrimental".
Charities Minister Nick Hurd said he recognised the short-term difficulties faced by some charities, but insisted that £600m would be made available to ease the pressure.