UK soldier killed in Afghanistan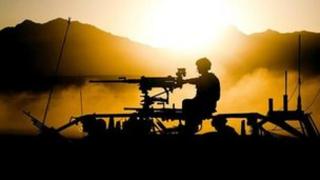 A British soldier has been killed while on patrol in Afghanistan.
The soldier, from 1st Battalion, The Royal Welsh, was on patrol in the Nahr-e Saraj region of Helmand province when his vehicle was blown up by a bomb.
A spokesman for Task Force Helmand, Major Ian Lawrence, said: "The thoughts and prayers of all in the Task Force are with his family and friends at this sad time."
The soldier's family has been informed of his death.
His death brings the number of British service personnel killed in Afghanistan to 415.
British troops have been in Afghanistan since the US-led invasion in 2001.
The Prime Minister, David Cameron, has set a deadline of the end of December 2014 for Britain to stop all of its combat operations in Afghanistan.
But it is understood that up to 200 members of the UK's special forces could stay on after that date to help combat terrorism.
The soldier's death was announced shortly after Labour leader Ed Miliband undertook his second trip to Afghanistan.
He said the best way to honour the sacrifice made by British troops was to ensure Afghanistan does not become a failed state.
"There is a lot more work to do to make that happen", Mr Miliband told the BBC.