Shake-up in child TV star rules
24 May 2012

From the section

UK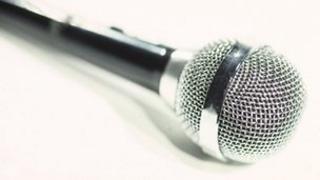 Reality TV shows featuring child stars will be made to apply for licences under the biggest overhaul of performance rules for 40 years.
The shake-up was ordered after ministers complained about "archaic complex and irrelevant" regulations.
Producers will now need a licence to put a child in "an artificial situation" contrived for "artistic, editorial or dramatic effect".
The proposals also extend to factual and observational programmes.
Regulations for children taking part in TV, radio, film and theatre were last changed in 1968 to require a licence for children under 14s involved in singing, dancing, acting or musical performances.
But critics say the guidelines were unclear about factual and entertainment programmes.
'Not fit for purpose'
Children's minister Tim Loughton said the government aimed to nurture future stars and "help all children realise their talents by being able to perform".
"Everyone should have the chance to act, sing, dance and play sport - giving them memories for life", he said.
But he said the current rules were getting in the way.
"They are outdated, complex, confusing and not fit for purpose.
"They come from an age when there were just three television channels and bear no relation to the broadcasting or performing industries in the 21st century."
Mr Loughton added the rules had been "incredibly complex, bureaucratic and patchily applied".
Under the new regulations, producers must show they have stringent safeguards in place before they can get a licence.
Parents must also take responsibility for their children's activities, according to the proposals.
Under the last Labour government, former schools secretary Ed Balls called for a review of regulations on children appearing on television.
He said the rules had failed to keep pace with changes in reality TV, amid fears young performers were being exploited.