Jubilee memorabilia: Tell us your stories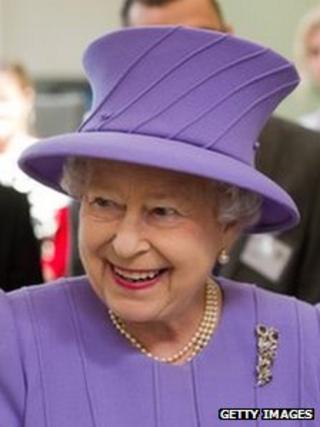 To celebrate the Queen's Diamond Jubilee - the BBC will be looking at some of the most unusual pieces of memorabilia made over the last 60 years to mark key moments of Queen Elizabeth II's reign or to celebrate her visits around the world.
Have you collected traditional or slightly more quirky royal souvenirs?
Did you buy royal wedding slippers in 1947? Or perhaps a Silver Jubilee mug in 1977?
Did you meet Queen Elizabeth II on one of her many visits to different countries ? Have you kept a momento?
We are interested in your stories, pictures, and videos.
Please add a contact telephone number so that a BBC journalist can get back to you.
Her Majesty's reign has triggered hundreds of lines of merchandise, from collectable novelties such as tea towels, cushions and coasters to commemorative medals, coins and postage stamps, royal themed kitchens and teddy bears.
Thank you for your stories and pictures, here are some of your Royal mementos .