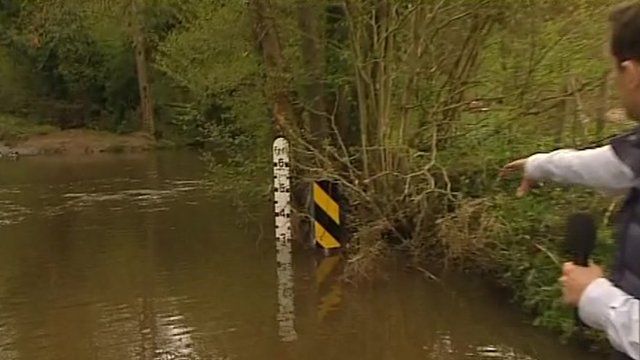 Newbury ford fatality: 'Car was swept 200m down river'
30 April 2012 Last updated at 19:42 BST
A 52-year-old man and his pet dog have died after a car became submerged at a ford south of Newbury.
The vehicle became trapped in fast-flowing water when the man, and his wife who escaped the car, tried to drive across the ford on Thornford Road, Compton Wood.
The UK has had its wettest April in over a century, with some areas seeing three times their usual average rainfall, and flood warnings remain in place in many areas.
The BBC's Ben Moore has more details.