Four Luton men charged with terror offences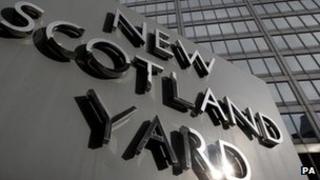 Four men arrested in Luton last week have been charged with a number of terrorism offences.
Zahid Iqbal, 30, Mohammed Sharfaraz Ahmed, 24, Syed Hussain, 21, and Umar Arshad, 23, will appear in custody at Westminster Magistrates' Court later.
The men, who all live in Luton, are jointly charged with terrorism offences allegedly carried out between 1 January 2011 and 25 April 2012.
A fifth suspect arrested last week has been released without charge.
It is alleged the four men committed acts of terrorism or helped others to commit such acts.
They are jointly accused of planning overseas travel for terrorism purposes, as well as organising, encouraging and participating in physical training.
They are also accused of buying survival equipment, using computer files with instructions about carrying out terrorist attacks and discussing the use of firearms and explosive devices.
And they are alleged to have collected and supplied funds for terrorist purposes overseas.
All four are also individually charged with possessing documents "likely to be useful for a terrorist purpose".
They are due to appear in court at 1400 BST.