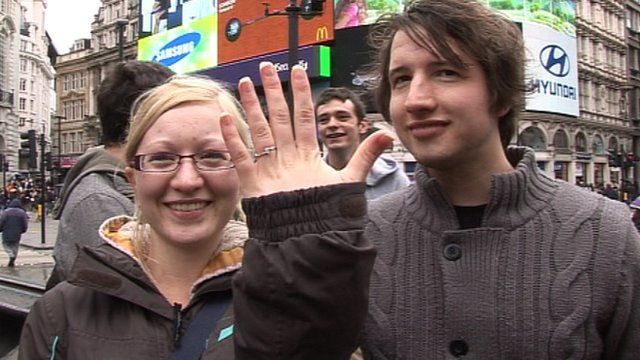 Flashmob wedding proposal at London's Piccadilly Circus
12 April 2012 Last updated at 11:01 BST
Would you propose in public?
So-called flashmob wedding proposals - where a crowd gathers for the event to sing and dance - are popular in the US and appear to be catching on in the UK.
On Easter Monday, 22-year-old Jimmy Hill proposed to his girlfriend of six years, Josie Stanford, in the heart of central London.
Listen to Jimmy Hill and Josie Stanford on the BBC World Service programme Newshour(30 minutes in).