AIB bank pulling out of Isle of Man and Jersey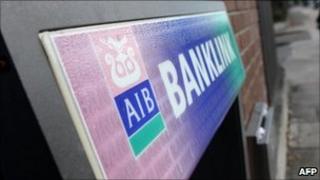 Allied Irish Banks (AIB) is pulling out of the Isle of Man and Jersey with a potential 170 job losses.
AIB said it was winding down operations on the islands and would close completely on 31 December 2013.
There are two subsidiaries of the bank, AIB Bank (CI) Limited and AIB International Savings Limited.
There are 114 people employed by the group in the Isle of Man and 56 in Jersey.
A spokesperson for the bank said it was consulting with staff and that no decision would be made over staffing until that had finished.
'Ongoing uncertainty'
He said it would not be unreasonable to say that jobs were at risk.
Joe Moynihan, AIB Jersey and Isle of Man CEO, said this was part of a wider wind-down strategy by AIB to create a smaller, domestically focused bank.
He said customers of the island subsidiaries would be contacted about making alternative arrangements.
Mr Moynihan said: "Ongoing uncertainty in financial markets since 2009 has had implications for the business and created difficulties that challenge the viability of the offshore business model for AIB.
"I would like to thank our excellent management team and staff in the business over a long period. The orderly wind-down process of the business will begin today."