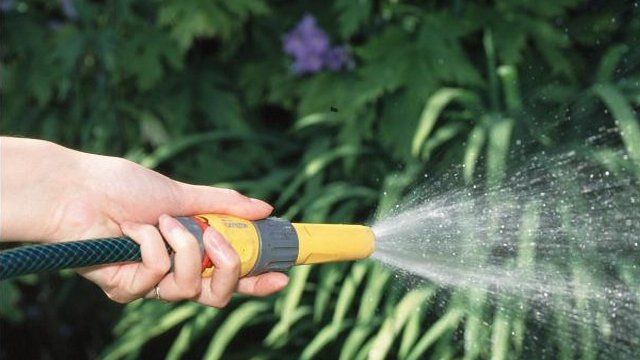 Hosepipe ban: Should you shop a neighbour?
5 April 2012 Last updated at 10:32 BST
Hosepipe bans affecting about 20 million customers have been introduced by seven water authorities in parts of southern and eastern England.
People who flout the bans, which follow one of the driest two-year periods on record, face fines of up to £1,000.
Individuals have rarely been prosecuted for flouting the ban and there are a number of exemptions, so would there be any point in shopping a hosepipe user?
Radio 4's PM spoke to TV presenter and eco engineer Dick Strawbridge and Leo Hickman, a journalist for the Guardian, to debate the issue.