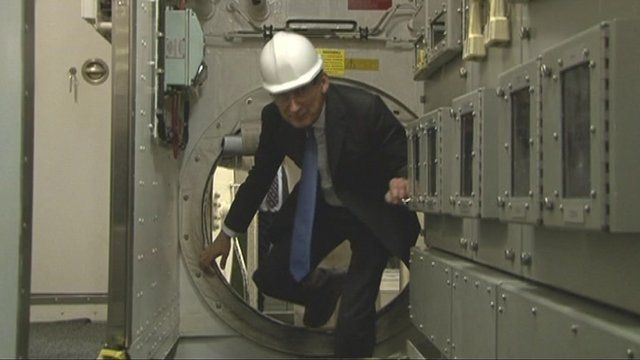 Defence secretary confirms nuclear sub refit deal
26 March 2012 Last updated at 18:26 BST
Philip Hammond has confirmed a £350m contract to refit and refuel a Royal Navy nuclear missile submarine, safeguarding up to 2,000 jobs.
Defence firm Babcock has been awarded the deal to work on HMS Vengeance at Devonport Dockyard in Plymouth.
Speaking on a visit to the site, the defence secretary said a "continuous stream of refit work" would take place for "many decades to come".