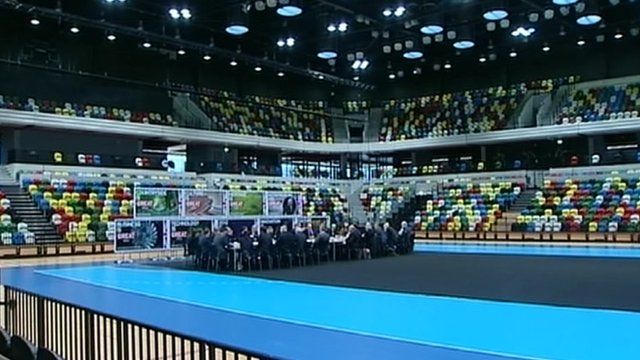 Will Olympics encourage more people into sport?
9 January 2012 Last updated at 19:24 GMT
With just 200 days left until the Olympics, the Prime Minister held the first cabinet meeting of the year at the Olympic Park - swapping Downing Street for the handball arena.
David Cameron said the games will bring "a massive legacy" to Britain - encouraging more people into sport and exercise.
But not everybody is quite so confident, as David Bond reports.