Liam Fox's position 'increasingly precarious'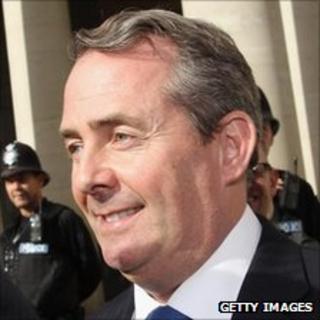 Well placed sources believe that Liam Fox's position is looking increasingly precarious.
However, I am told - both by his aides and by the prime minister's - that there is no chance of him resigning tonight.
Every night this week has meant a nervous wait for Mr Fox for the first editions of the papers. Tonight it is the Times which is causing them particular concern.
I hear rumours that the paper will reveal more about who funded Mr Werritty.
Mr Fox's team have not yet seen the story but are likely to respond, as they have throughout this saga, by stating that Werritty was not an official or an unofficial adviser to the defence secretary. Fox's position 'increasingly precarious'
It is increasingly clear that it is money not sex or innuendo that may prove to be Mr Fox's undoing.
Sir Gus O'Donnell's report is expected to come out early next week but could come as early as tomorrow if he concludes that the defence secretary's position is untenable.