Queen cancels British Museum visit due to having a cold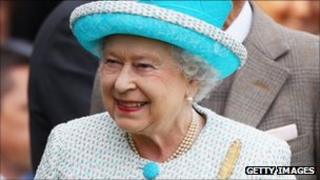 The Queen has cancelled a visit to the British Museum on Thursday due to a cold, Buckingham Palace has announced.
"Her Majesty has a long trip next week and then a busy overseas programme in Australia and will need to be fit for this," a spokesman said.
Part of the visit was set to take place outside, he said. The Queen will still host a reception on Thursday evening.
The BBC royal correspondent Peter Hunt says it is very rare for the Queen, 85, to cancel public engagements.
He said the last time she withdrew from an engagement was about 18 months ago and Thursday's cancellation is understood to be a precautionary measure.
Australia visit
The Queen had been set to tour the museum's Australia Landscape exhibition ahead of her visit to the country next week.
The Queen and the Duke of Edinburgh will tour Australia for 11 days from next Wednesday ahead of a meeting of Commonwealth leaders there.
The palace spokesman said the Queen would still host a reception for 350 Australians living and working in the UK on Thursday evening.
On Wednesday, the Queen hosted an investiture ceremony at which entertainer Sir Bruce Forsyth was knighted.