Cash aid for families after murders abroad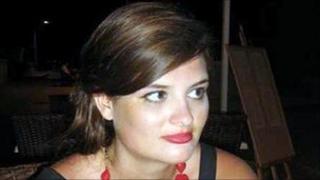 Families of people who are murdered abroad are to get more financial and practical support, the government says.
The Foreign Office has given Victim Support a £100,000 grant to help families cope with the additional costs and problems such situations can cause.
The charity will use the money to commission services such as translators or to help with travel costs.
Each year almost 6,000 British people die abroad and around 60 of these are victims of murder or manslaughter.
The additional coats which a bereaved family might face can include the translation of documents, interpretation at meetings or a trial, repatriation of a body and travel expenses.
Victim Support is currently supporting 35 families in England and Wales whose relative has died in suspicious circumstances abroad.
The charity's chief executive, Javed Khan, said it was pleased to be working with the Foreign Office to do more to ensure people bereaved by a murder abroad got the help and support they needed.
"We know through our homicide service the devastating impact that losing a loved one through murder or manslaughter has," he said.
Support
"In cases where the death has occurred in a foreign country, the bereaved not only face coming to terms with losing a loved one, but navigating their way through a different legal system.
"In common with deaths in the UK, the families also require emotional and practical support. This can include assistance with bringing their loved one home, financial assistance, translation of documents and travel to the country to attend the trial."
The support needed by these families was highlighted in a report by the Victim's Commissioner, Louise Casey, in July.
Minister for consular affairs, Jeremy Browne, said he had met the families of victims and decided the service the Foreign Office provided in these circumstances could be improved.
"Dealing with the death of a family member who has been murdered abroad can be an extremely traumatic experience.
"I am pleased to announce that we are now providing more practical and emotional support for families bereaved by a murder abroad and are working closely with Victim Support's national homicide service to improve the assistance available."