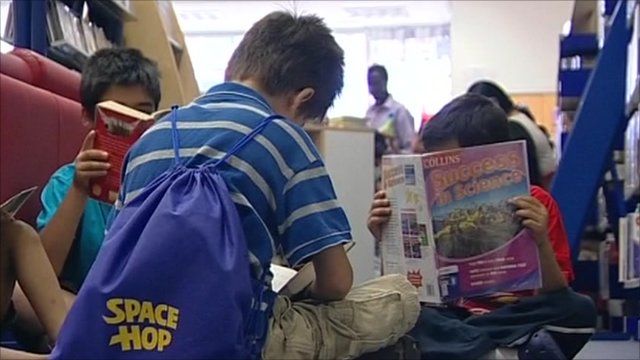 How can UK libraries survive?
6 August 2011 Last updated at 08:47 BST
If libraries are to survive then a major rethink on how they are run is needed, according to the Local Government Association.
It has suggesting looking to private partnerships to help pay for them or even sharing space with health centres or the police.
Emma Jane Kirby reports.