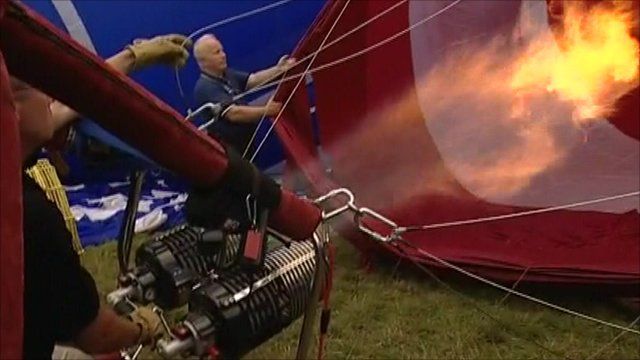 How do you make a hot air balloon fly?
13 August 2010 Last updated at 11:58 BST
Events are under way at the 32nd Bristol International Balloon Fiesta, but how is it that the hot air balloons take to the skies?
The BBC's John Maguire has been speaking to those in the know to find out more.