ICYMI: The 'failure' of Google+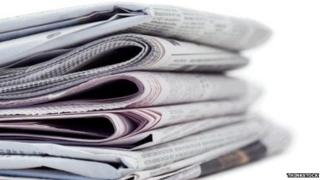 In Case You Missed It: a round-up of interesting technology-related links shared over the weekend.
Inside the sad, expensive failure of Google+ (Mashable)
After last week's uncoupling of Google+ and YouTube, many have been saying that's essentially it for the search giant's lonely social network. Here, Mashable has the inside line on how the site came to be. "Facebook is going to kill us," warned the maker of Google+, according to a Google exec quoted in the piece.
Smartphone survives 9,300ft fall (Times Record News)
Man drops smartphone out of a plane door, and incredibly, the device survives. Even more incredibly, it's an iPhone - a phone that doesn't exactly have a stellar reputation for handling falls. Not only was the phone intact, but it was working well enough to tell Wilson where to find it. Pretty remarkable.
Hitchhiking robot viciously attacked (AP)
A friendly robot named hitchBOT has been hitchhiking, on its own, across many parts of the world. First it was Canada, then Europe. Its latest journey was supposed to be from Marblehead in Massachusetts to right here to San Francisco. But it only got as far as Philadelphia before some mean-spirited hoodlum (they don't know who… yet…) attacked it, putting it out of action and leaving it untraceable. Bye hitchBOT, we hardly knew you.
Woman at centre of Reddit storm speaks (Adweek)
Victoria Taylor was the Reddit employee who was laid off recently, kicking off a chain of events that eventually ended up with the resignation of interim chief executive Ellen Pao. Taylor hadn't spoken about the whole ordeal until this weekend, where she gave a talk at a bloggers' conference in New York City.
And finally, check out this deliciously nerdy home plane simulator a user posted to Reddit.
Follow Dave Lee on Twitter @DaveLeeBBC