The $7m question - how did a broke Icelander create a world-beating app?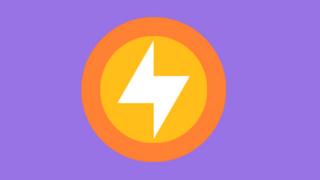 In a luxury hotel north of London yesterday you could find one of the wealthiest and most influential tech crowds ever assembled.
There was the chairman of Google, the chief executives of many of Europe's biggest telecoms firms, politicians from the UK and across Europe, founders of companies ranging from Carphone Warehouse and ARM, to the machine-learning business Deep Mind.
This was the Founders' Forum, a gathering where very rich people get together to hear about ideas that might make them even richer - and also find out about charitable ventures which could do with their backing.
They took part in a debate on the internet of things, the hottest tech trend right now. They heard pitches from start-up businesses ranging from an app for football fans to a loan scheme to turn people in developing countries into freelance computer programmers.
And they saw demos of exciting gadgets - a drone taking aerial pictures of the hotel, a Kickstarter-funded artificial intelligence car-racing game, a robot on wheels with a tablet whose screen showed the explorer Bear Grylls and the actor Stephen Fry around the event.
But for me one story stood out. It came from a young entrepreneur I met while we were both standing at a charging station topping up our phones. I asked Thor Fridriksson where he was from and what he did and he explained that he lived in Reykjavik in Iceland and he'd launched a phone game called QuizUp quite recently.
Mildly intrigued, I asked what kind of backing he had and he said his investors included Sequoia and Tencent - had I heard of them? As one is amongst Silicon Valley's most formidable venture capital firms and the other is China's social media giant, it was clear that Mr Fridriksson was really going somewhere.
Then he explained how a man from Iceland had managed to convince American and Chinese investors to back his idea with funding running into millions of dollars. Just two years ago, after developing a smartphone game for children that sank like a stone, he was broke. Then a light went on in his head - an idea for a trivia game that would be social, that would engage people fascinated by niche subjects.
So certain was he that he was on to a winner that he caught a flight to San Francisco with two software engineer colleagues, rented a shabby apartment, and started pitching. "I began by cold calling and emailing investment firms. Most didn't respond, a few said I might get an appointment in five months - I didn't have that long!"
A month in, while the software guys were still working on the prototype, Thor was beginning to despair. But he improved his pitching technique., and began to hang out at networking events and cafes where he might meet big names in venture capital. Finally one of them bit, and offered some seed investment.
After that, the money rolled in. The trio returned to Iceland with more than $1m, and continued to work on QuizUp. Yet it was not until November last year, 18 months after they had set off for San Francisco that the game was finally released. Their backers had shown huge patience with a project which could still have been a flop - indeed more of them had arrived making the total invested nearly $7m.
Luckily, the reception for Thor's game was hugely enthusiastic. "We reached our millionth user after one week, far better than we ever expected. It put huge strain on our servers and we were working day and night but it was fun." It turned out to be the fastest hit that Apple's US App Store had ever seen.
QuizUp had been designed to be viral, encouraging users to create their own subjects - from Game of Thrones to flags of the world, and to submit their own questions. Just six months on there are 20 million users, and 100,000 contributors have submitted half a million questions. There is hardly any revenue yet, but they're experimenting with sponsored content and they've already got a World Cup sponsor on board for quizzes relating to the tournament.
But my question for Thor Fridriksson was still how on earth an Icelander with no track record had managed to raise so much money. He explained that once they had bought into the original idea it was a matter of delivering what you promised: "Then they will give you more money because they believe in you."
He says he could not have raised that kind of money in Iceland. And investors at the Founders Forum told me that in the UK too there was still a funding gap - you can raise seed capital, but getting the cash needed to move on to deliver on your idea is a lot harder.
It seems that for a young entrepreneur with a brilliant but unproven idea, California is still the place where dreams can come true.