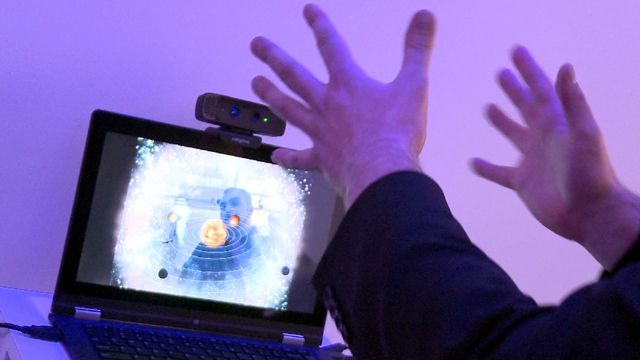 Intel shows smarter car headlights and a 'magic mirror'
16 May 2013 Last updated at 08:44 BST
Computer chip giant Intel has been a driving force in technology for more than 40 years.
The company dominated the desktop market, but so far has failed to take charge of the new, more mobile age and it is this sector the chip maker has now decided to focus on.
Click invited the editors of technology titles T3 and Stuff to review some of the devices the company thinks will be the next computing innovations.
Spencer Kelly reports.
Find out more on the Click homepage.