4G: The results are in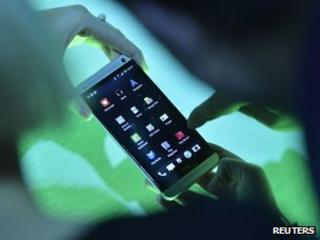 The prize was, in theory, extremely valuable - the spectrum needed to bring fast new mobile phone services to customers across the UK. But at the end of a complex bidding process, the 4G auction has raised £2.34bn - about a 10th of the price paid at the 3G sale 13 years ago at the height of the dotcom bubble. It's also more than £1bn short of what the chancellor estimated in his autumn statement.
Ofcom is, however, congratulating itself on a smooth auction process, with no leaks during the secret bidding rounds over the past month. The regulator says it was not its job to extract the maximum price for the Treasury, but to secure the best possible outcome for consumers.
So Ed Richards is pleased that along with the four existing operators - Vodafone, O2, EE and Three - the winners include a new player, Niche. You may not have heard of this company, but you'll know its owner BT.
Britain's biggest telecoms provider got out of mobile phones a decade ago when it sold off Cellnet, which became O2. Now it is back with a healthy chunk of the 2.6Mhz spectrum which is best suited to handling high data traffic in cities. BT is stressing that it is not planning to operate a national mobile network, but will be using its spectrum to boost its fixed and wi-fi networks for businesses and consumers.
Why was the bidding so low?
Perhaps because the bidders had watched the experience of EE, which was allowed to launch its 4G network early. Despite a very high profile advertising campaign, results yesterday appeared to show that its customers had only a limited appetite for the new service. (I speed-tested the 4G network last October.)
Even if the Treasury is disappointed, the auction may be good news for the 4G rollout. We can now expect plenty of competition to offer fast new mobile services across the UK. But those people in 3G "notspots" will be hoping that this time they will not be left out of the faster future.