Do you know who wrote this?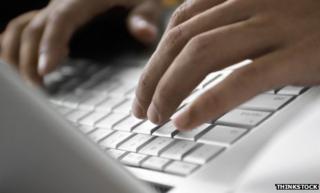 The web is full of angry people keen to shout down anyone who disagrees with their views on anything from the England football team to their choice of smartphone. And wherever you go, from forums for mothers to newspaper websites, overheated opinionated orators have one thing in common - they hide behind anonymous identities.
But what if some fiendishly clever internet virus suddenly unmasked each and every one of them, so that you discovered that the person calling for the public stoning of unruly kids was actually the mild-mannered spinster across the road?
That is the scenario behind Do You Know Who Wrote This?, a comedy by Jonathan Myerson which you can hear on Radio 4. He has written about the serious issues which inspired this light-hearted drama here.
But be warned, the play features a rank amateur. The part of the BBC's technology correspondent is played by... err, me.
I was in France on holiday when the play was recorded, so we figured out a rather ramshackle way of allowing me to participate. With the other actors speaking their lines via my phone's loudspeaker, I sat in our Breton holiday cottage recording my contribution onto a tablet computer.
Later, I set off to find a good enough 3G signal to send my recordings back to the producer in London. So if the quality of my audio is not up to scratch, that is my fault.
Anyway, do tune in this afternoon if you can. And if you want to add some anonymous insulting comments about my acting at the bottom of this blog, be careful - the truth virus could catch you out.
Listen to Rory Cellan-Jones take part in Do You Know Who Wrote This? on Afternoon Drama on BBC Radio 4 at 14:15 BST on 29 August.