Amazon to open major London hub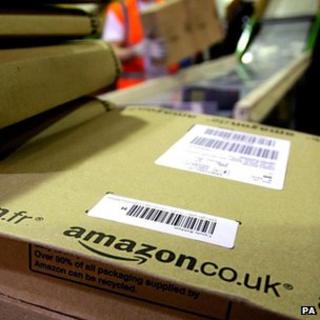 Internet retail giant Amazon is to open a new creative centre in London which will house hundreds of software developers and engineers.
The centre, based near London's "Silicon Roundabout" area, will focus on producing the "next generation of TV and film services", the company said.
Mayor of London Boris Johnson said Amazon's decision was a "splendid feather in our cap".
"We thank them for their vote of confidence," he added.
"We know we have the talent, the space and infrastructure to make the most of the digital economy - this will be my prime message during Games-time, as I seek to woo even more companies for the capital, delivering jobs and growth for Londoners."
The Silicon Roundabout area, situated in the Old Street area of London, is at the centre of the government's Tech City project, designed to attract big technology names to the capital.
Amazon, the world's largest retailer, said it intended to use the centre to develop interactive services for a range of platforms such as games consoles and smartphones.
When it opens, the eight-floor centre will house existing staff - although Amazon said it could recruit more workers in the future.
Teams working at Amazon-owned companies Pushbutton and Lovefilm will be based at the site which is set to open in the "coming months".
Amazon spokeswoman Paula Byrne said: "London is a hotbed of tech talent and testament to that fact is Amazon choosing the capital as the location for the new global digital media development centre."