Fun with coding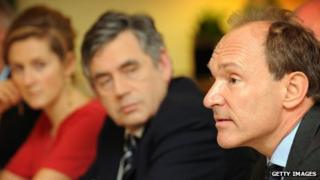 How do you promote the idea that learning computer coding is fun? Well, an organisation called Founders Forum has come up with a clever and amusing method. This annual gathering of wealthy technology entrepreneurs has made a video, shot, and edited in a day.
You can watch the Code Club clip - posted on YouTube - here.
They have managed to assemble a stellar cast list - including the creator of the World Wide Web, the founders of YouTube and Lastminute, and a member of the Royal Family - and persuade them to be mildly teased by a group of school children. I particularly liked their disappointment at not getting a more glamorous Royal to audition for their start-up.
There is already plenty of momentum behind the idea that we should give children the opportunity to get a grasp of coding at school. So I'm not sure this video will make much difference - but it is always good to see prominent people making fools of themselves in a good cause.