Google's good news for Tech City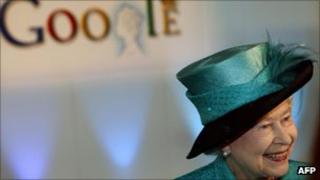 A few days ago I wrote about the plans to turn east London into a rival for Silicon Valley, an idea which seems pretty ambitious even far-fetched.
But today comes news that one of the the world's internet giants is making a major investment in the area.
Google is to set up an investor hub, leasing a seven-storey building just off Silicon Roundabout - or Old Street as it used to be known.
The search giant says it plans to "open up the space to other organisations that support technology entrepreneurs, working together to provide a launchpad for new London-based start-ups and developers."
There is already a similar space for start-ups just around the corner in the form of the Tech Hub, which is packed with eager young entrepreneurs working 18 hour days to get their ideas off the ground.
The mere presence of a giant Silicon Valley business like Google in the area should only serve to increase the buzz.
Great news then, and an initiative that Google says is the first of its kind for the company anywhere in the world.
And naturally the Tech City chief, Eric Van Der Kleij, is punching the air, welcoming the arrival of such an illustrious name in the technology industry as a real boost for the community.
Phase one
There are, however, a few questions to be asked about this initiative.
First, Google is making it clear that none of its existing staff will be moving east.
It appears that the building in Bonhill Street will be used for some Google events, but there's no suggestion that any engineers will work there, so it will be up to others to fill the building with new firms and new jobs.
Looking back to David Cameron's speech last November which launched the whole idea of Tech City, this appears somewhat less ambitious than what the prime minister promised.
He said some of America's most dynamic companies had been persuaded to set up "research and development" spaces in east London and went on:
"Google has agreed to create an Innovation Hub in East London too, which will be a creative space for their researchers to come together with developers and academics to create the next generation of applications and services."
Google's Innovation Hub may be a "creative space" - but there's no sign that its researchers will be spending any time there creating anything new.
To be fair, the company's press release stresses that is just the first stage in making its commitment to Tech City a reality.
So, yes, it's a good day for east London's technology ambitions.
But if the vision outlined by the prime minister is to be realised, then the area will need to see companies like Google, Intel and Cisco fill the lofts and warehouses around the Silicon Roundabout with engineers as well as events organisers.