Essex cracks down on social media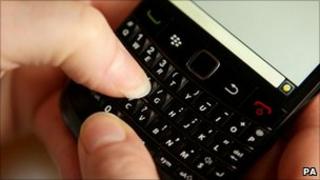 It looks like the crackdown on social media may have already begun - in Essex at least.
The county was not affected by last week's riots but Essex Police put out an intriguing statement yesterday, in which they promised to "take a robust approach to anyone who uses social networking sites to stimulate fictitious rumours."
The statement goes on to give two examples of that approach in action.
First, a 20-year-old Colchester man has been charged under the Serious Crime Act after allegedly sending messages from a BlackBerry encouraging people to join in a water fight.
Secondly, an 18-year-old woman from Clacton has been charged under the same act after allegedly using BlackBerry Messenger to encourage others to take part in violent disorder on 8 August.
So have the police found a way to listen in on BBM messages?
Probably not - after all the encryption employed by RIM across its BlackBerry network is supposedly state-of-the-art.
While I'm sure there is plenty of IT expertise at police headquarters in Chelmsford, it seems unlikely that they've succeeded where global security agencies have failed.
It looks more probable that messages have been forwarded to them by concerned members of the public.
Which only goes to show that your social networking messages are only private if all of your contacts allow them to be.
But it's not just social networking that's occupying Essex Police.
Another statement on the force's website yesterday appealed for the owner of a budgie found flying around the Co-Op in Westcliff to contact them.
That appeal also went out via Twitter. How appropriate.