Crowdsourcing the UK's mobile coverage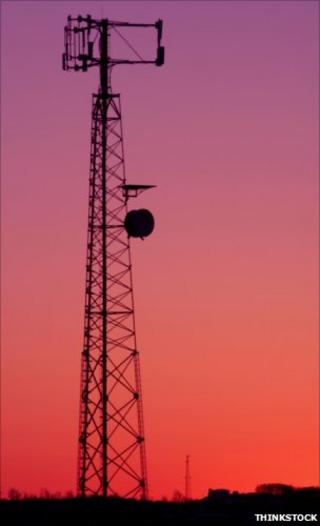 Ever noticed that your mobile phone signal does not deliver what you were promised?
Ever wanted to find out which network has the best coverage in your area? If so, you will have found that there's far too little information out there.
I've been talking about this issue with colleagues in the BBC and outside experts for some time, and wondering whether we could do something about it.
Now we are going to try.  
We're mounting an ambitious project to try to map mobile coverage across the UK - and, if you have an Android phone,  you can be part of it. From today you can download an app which will record the signal you're getting on your phone - 3G, 2G or nothing - and feed the data back to our research project.
The UK 3G survey app has been developed by Epitiro, the firm behind Ofcom's recent report on mobile broadband speeds.
It will record phone signal data all the time the phone is switched on, and Epitiro is  going to work with us to collect the results over the next month.  
The aim is then to plot the findings on a map which will be searchable by postcode. If we succeed, this should yield some interesting results.
It could tell us, for instance, whether our mobile networks are capable of delivering broadband connectivity in parts of the country where the fixed line service is patchy, whether coverage across cities is consistently good, and whether some operators are supplying a better service than others.
Of course there's no guarantee that this crowdsourcing experiment will work.
For technical reasons, Epitiro can only make the app available for Android phones in the short-term, so that will limit participation. But Android is growing faster than any other mobile platform, and my bet is that users will be keen to take part.
You can find out more about the project elsewhere on the BBC News site, and the video we've posted here explains more. Do read up about the app, UK 3G survey, and make sure you are happy before installing it.
But if enough of you right across the UK do decide to take part, we could end up with something rather useful - the most detailed survey ever produced of the state of our mobile networks.
Update 1203 BST: It's been pointed out to me this morning that there is another Android application, OpenSignalMaps, doing a similar job to the one we are using for this survey. I've just spoken to Brendan Gill, one of a group of Oxford University physics graduates who are behind the Open Signal project.
They originally set up a business in the US selling cellphone signal boosters - apparently, there are even more issues with mobile coverage over there.
Then they decided to try to map signal strength anywhere in the world with an Android application. Like us, they had found that the maps provided by the networks really didn't tell the full story.
"Our approach is to try to build up the data, then get the networks to respond," Brendan explained.
I see from their website that OpenSignalMaps is also getting the same question we've faced about our app - why is it only available on Android phones, and not on the iPhone or Blackberry?
Like us, they've found that it's very difficult for an iPhone in particular to collect data such as signal strength from the phone. The open Android system seems to allow developers far more flexibility.