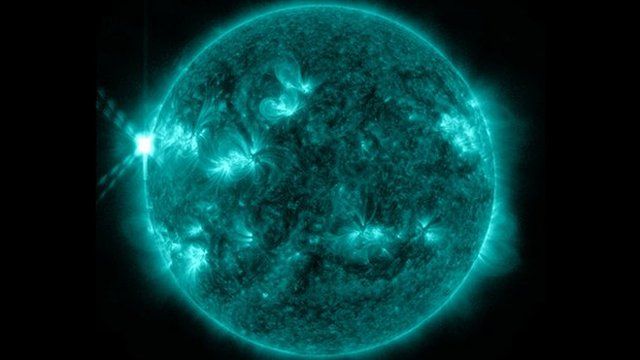 Sun unleashes 'X-Class' solar flare
14 May 2013 Last updated at 22:02 BST
The Sun has unleashed its most powerful eruption of 2013 so far.
The solar flare - a sudden release of radiation - peaked at 1705 BST on Monday, and was associated with a huge eruption of matter.
When these eruptions reach Earth, they can interfere with electronic systems in satellites and those on the ground.
Kasia Madera reports.