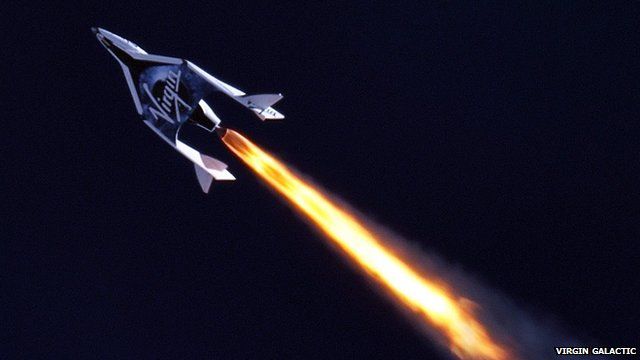 Virgin spaceship ignites engine in flight for first time
29 April 2013 Last updated at 19:43 BST
The spaceplane being developed by UK billionaire Sir Richard Branson has made its first powered flight.
The vehicle was dropped from a carrier aircraft high above California's Mojave Desert and ignited its rocket engine to go supersonic for a few seconds.
Sir Richard's intention is to use the spaceship to carry fare-paying passengers on short pleasure rides above the Earth's atmosphere.
The rocket vehicle known as SpaceShipTwo (SS2) has been in the air on more than 20 occasions, but this was the first time its hybrid motor had been ignited.