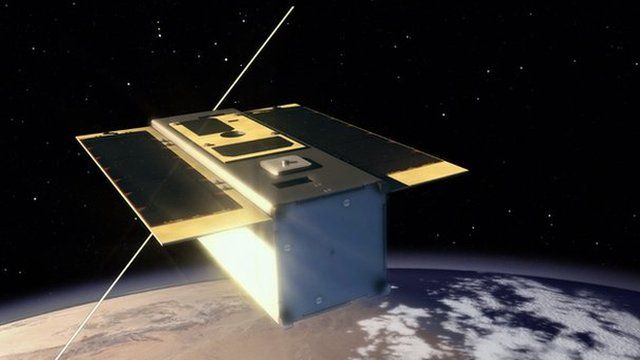 'Smartphone-sat' ready for launch
7 February 2013 Last updated at 10:02 GMT
The world's first "smartphone-sat" is ready for launch.
Known as Strand-1, the British-built spacecraft will be fully controlled by a Google Nexus One device during part of its six-month mission in orbit.
The project has been led from the Surrey Space Centre (SSC) and Surrey Satellite Technology Limited (SSTL), both in Guildford.
Strand-1 was packed off to India this week for a rocket launch that is likely to occur at the end of the month.