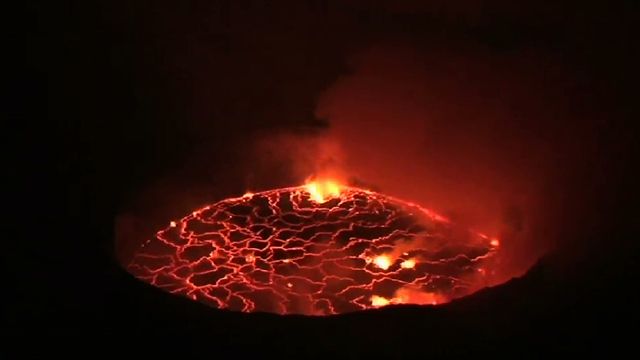 Experiencing the largest lava lake in the world
9 July 2012 Last updated at 01:22 BST
Lorraine Field used to work in mobile telecoms, but after being made redundant she studied geology and went on to become a volcanologist, now working for the British Geological Survey.
To celebrate finishing her PhD she visited Nyiragongo, a large conical volcano in the Democratic Republic of Congo, and the largest lava lake in the world.
She described standing on the rim of the volcano and looking down as standing "right on the edge of the Earth", and says her new job "has completely changed her life".
Volcano Live is broadcast on BBC Two on 9-12 July at 20:00 BST