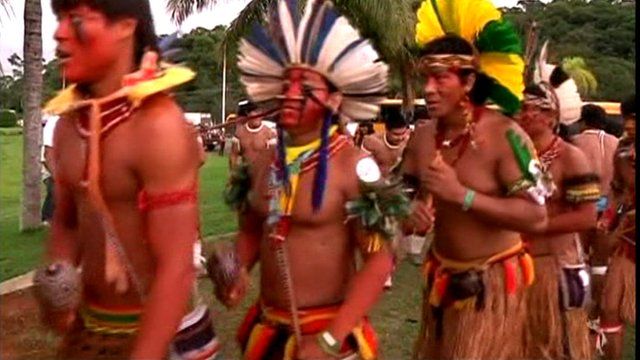 Rio+20 summit criticised as 'disappointing'
22 June 2012 Last updated at 23:00 BST
The UN conference on sustainable development is coming to a close in Rio, Brazil, amid widespread criticism that little has been achieved.
Twenty years after the iconic Earth Summit in the same city, the meeting was meant to chart a new path for sustainable development to raise people out of poverty and protect the natural world.
But it has been branded insipid, disappointing, and a failure of leadership, as David Shukman reports from Rio.