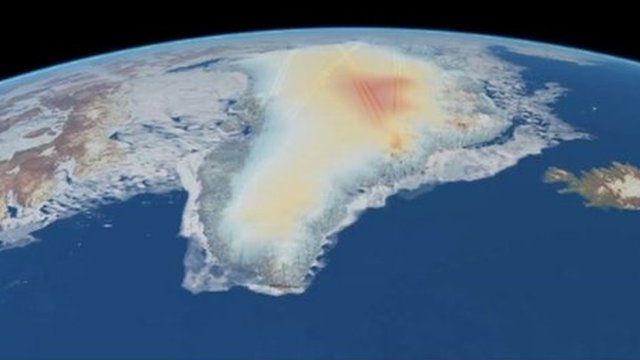 Satellite maps Greenland's height
24 April 2012 Last updated at 12:30 BST
The European Space Agency's Cryosat spacecraft has mapped the changing height across the Greenland Ice Sheet.
Called a digital elevation model (DEM), the map incorporates a year's worth of observations and about 7.5 million data points.
The DEM will enable scientists to assess changes to the ice that have occurred in the past, and to monitor any future changes.