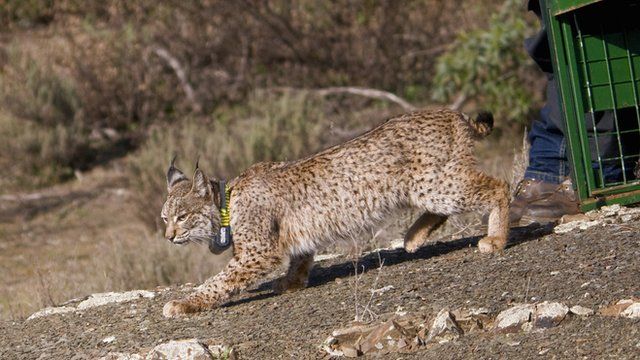 Iberian lynx released into wild in Spain
13 April 2012 Last updated at 00:11 BST
The Iberian lynx is the world's most endangered cat.
When numbers reached a low of 150 in 2005, conservationists took the radical step of moving some of the animals from the wild into captivity to breed.
The scheme has been successful, and there are now about 100 lynx in captivity in Spain.
Now though, conservationists from Lynx Life are starting the next phase of their rescue plan - releasing some of the captive-born cats into the wild.
BBC science reporter Rebecca Morelle joins the team.
Produced by the BBC's Rebecca Morelle and Simon Hancock.