MEPs
CON

Ashley Fox

CON

Julie Girling

GRN

Molly Scott Cato

LAB

Clare Moody

UKIP

William Dartmouth

UKIP

Julia Reid
Parties shown in alphabetical order
Results
Party
Votes
%
MEPs

change

+/-
UK Independence Party

Votes

484,184

Votes Percentage

32.29 (

+10.23

)

MEPs

2

MEPs +/-

0

Conservative

Votes

433,151

Votes Percentage

28.89 (

-1.36

)

MEPs

2

MEPs +/-

-1

Labour

Votes

206,124

Votes Percentage

13.75 (

+6.09

)

MEPs

1

MEPs +/-

+1

Green

Votes

166,447

Votes Percentage

11.10 (

+1.80

)

MEPs

1

MEPs +/-

+1

Liberal Democrat

Votes

160,376

Votes Percentage

10.70 (

-6.49

)

MEPs

0

MEPs +/-

-1

An Independence From Europe

Votes

23,169

Votes Percentage

1.55 (

0.00

)

MEPs

0

MEPs +/-

0

English Democrats

Votes

15,081

Votes Percentage

1.01 (

-0.63

)

MEPs

0

MEPs +/-

0

British National Party

Votes

10,910

Votes Percentage

0.73 (

-3.20

)

MEPs

0

MEPs +/-

0
Latest updates
South West England (European Parliament constituency)
09.02.2017
16:57
New measures planned to help prevent spread of bird flu

Adrian Campbell, Environment Correspondent
BBC Spotlight
The government has set out plans to update temporary measures put in place to reduce the risk of avian flu.
The disease has caused the deaths of wild birds and poultry in 14 European countries and the Avian Influenza Prevention Zone was declared in December following an outbreak of bird flu among turkeys at a farm in Lincolnshire.
The new plans will come into force once the current prevention zone expires on 28 February.
In high risk areas people will have to keep their birds housed or netted but in other areas, birds will be allowed out for the first time since the start of December.
The changes mean many egg producers in low risk areas will keep their free range status but in high risk areas, producers will lose free range status on 1 March - something the NFU says will be very damaging.
15.12.2015
13:58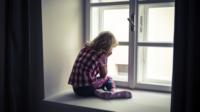 Almost a quarter of council children's services inspected in the past two years are "inadequate" and at risk of being taken over, according to Ofsted.
01.08.2014
09:11
Ten coastal towns have been given £8.5m in government cash to help create nearly 1,400 jobs and repair storm-damaged areas.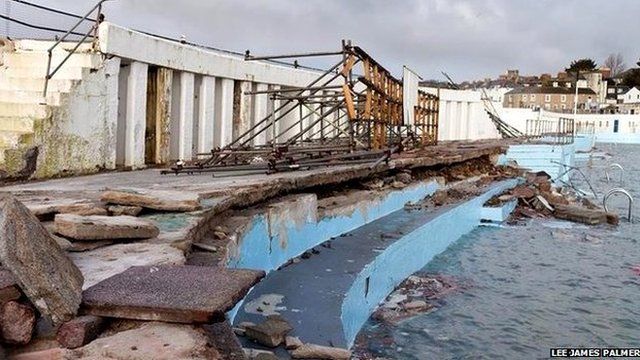 26.05.2014
11:31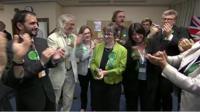 A Liberal Democrat MEP in the South West is one of the highest profile casualties of the European elections.
25.05.2014
23:45
Iain Watson
Political correspondent, BBC News
standard
tweets: Libdem Sir Graham Watson loses in SW England -former leader of the third largest group in euro parl - now at least poss lds get no seats
23:36
South West results
standard
Results for South West region are: UKIP two MEPs, Conservatives two, Labour one, Green Party one.
23:21
South West results ready
Martyn Oates
Political editor, South West
standard
tweets: Plymouth totals in Euro count have arrived in Poole says Returning Officer. #Vote2014
22:34
Martyn Oates
Political editor, South West
tweet
tweets: Tory lead candidate Ashley Fox demonstrates he's not to be out-blazered by UKIP. #Vote2014 pic.twitter.com/3jbmoW1UOZ
20.05.2014
11:14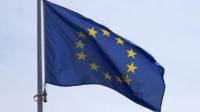 Although still the dominant force in terms of South West MEPs, the Conservatives will be anxious not to be beaten by UKIP in the forthcoming European elections.
12.05.2014
08:42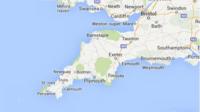 Out of all the political parties hoping to make their mark in the South West region in the European elections this year, Labour has perhaps the biggest point to prove.
Back to top