MEPs
CON

David Campbell Bannerman

CON

Vicky Ford

CON

Geoffrey Van Orden

LAB

Richard Howitt

UKIP

Stuart Agnew

UKIP

Tim Aker

UKIP

Patrick O'Flynn
Parties shown in alphabetical order
Results
Party
Votes
%
MEPs

change

+/-
UK Independence Party

Votes

542,812

Votes Percentage

34.48 (

+14.90

)

MEPs

3

MEPs +/-

+1

Conservative

Votes

446,569

Votes Percentage

28.37 (

-2.84

)

MEPs

3

MEPs +/-

0

Labour

Votes

271,601

Votes Percentage

17.25 (

+6.78

)

MEPs

1

MEPs +/-

0

Green

Votes

133,331

Votes Percentage

8.47 (

-0.33

)

MEPs

0

MEPs +/-

0

Liberal Democrat

Votes

108,010

Votes Percentage

6.86 (

-6.94

)

MEPs

0

MEPs +/-

-1

An Independence From Europe

Votes

26,564

Votes Percentage

1.69 (

0.00

)

MEPs

0

MEPs +/-

0

English Democrats

Votes

16,497

Votes Percentage

1.05 (

-0.96

)

MEPs

0

MEPs +/-

0

British National Party

Votes

12,465

Votes Percentage

0.79 (

-5.26

)

MEPs

0

MEPs +/-

0

Christian Peoples Alliance

Votes

11,627

Votes Percentage

0.74 (

-0.80

)

MEPs

0

MEPs +/-

0

NO2EU

Votes

4,870

Votes Percentage

0.31 (

-0.56

)

MEPs

0

MEPs +/-

0
Latest updates
East of England (European Parliament constituency)
05.09.2016
09:38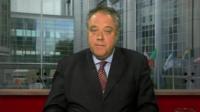 A senior Labour MEP announces plans to stand down from the European Parliament later this year.
24.03.2015
19:50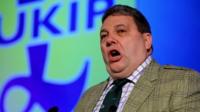 A UKIP election candidate quits the party over comments made by the party's only Scottish MEP about a Scottish government minister.
26.05.2014
15:15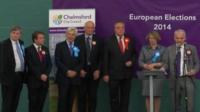 The UK Independence Party tops the poll in the European elections for the East of England.
25.05.2014
23:19
Farage the 'mirage'
standard
Labour MEP Richard Howitt has been re-elected in the East region. But he says his party "must acknowledge the concerns" UKIP has tapped into. "We do not reject those concerns," he adds. "But we do reject the prescription offered by UKIP. We say that Farage is a mirage."
22:37
Messages from Eastern Region
John Curtice
Professor of politics at Strathclyde University
standard
UKIP has come top in this region where it did well in the local elections. Its vote has advanced by as much as 15 percentage points. In contrast Labour's vote is down just seven points. But we should note that the Tories are down by only three points and that, on the results we've had so far, we could not be sure that Labour will surpass the Tories - let alone beat UKIP.
22:35
Eastern woe for Lib Dems
Esther Webber
Political reporter, BBC News
standard
The Eastern region announcement brings a second Lib Dem defeat, with Andrew Duff losing his seat. He's been an MEP there since 1999.
22:29
UKIP winner speaks
standard
Successful Eastern region candidate Paul O'Flynn says the party's tally of three MEPs shows there has been an "earthquake" in politics.
22:28
Eastern results
standard
The Eastern results are here. UKIP has three MEPs, the Conservatives three, Labour one.
28.04.2014
15:57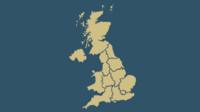 Check candidates standing in the UK in the 22 May European Election.
Back to top