Party
Seats

Change

+/-
Conservative

Seats

44

Seats +/-

-4

Labour

Seats

16

Seats +/-

+4
Council background
Type

London Borough Council

Seats up

60 seats up for election - Whole

Boundary change

No
Latest updates
City of Westminster Council
Yesterday 20.02.2018
14:49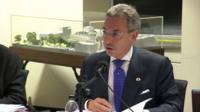 Robert Davis has enjoyed hundreds of gifts and hospitality since January 2015, records show.
11.02.2018
13:07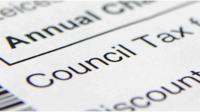 Westminster residents were asked whether they would be willing to pay more in council tax.
23.01.2018
21:13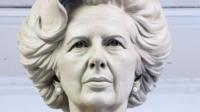 Westminster Council said it was too soon after the ex-PM's death and the statue could be vandalised.
18.01.2018
13:21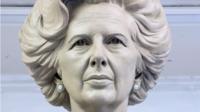 A monument to Britain's first female prime minister opposite Parliament looks set to be rejected.
10.01.2018
15:32
Hundreds evacuated after Pimlico gas leak
Hundreds of people have been evacuated from their homes following a gas leak in central London.
Around 200 people were evacuated from homes in central London overnight after what police said was a 'huge' gas leak.
Emergency services attended the scene in Horesferry Road and Regency Street in Pimlico, Westminster, yesterday, and continued to work overnight.
A 50m cordon and road closures were put in place and nearby businesses were evacuated, London Fire Brigade said.
12.12.2017
18:30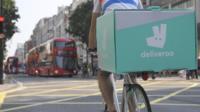 Restaurants face having to seek planning permission if they heavily use food delivery apps.
05.12.2017
16:08
Thousands of new homes and jobs planned for Westminster
More than 1,750 homes and 4,000 jobs are set to be created in a regeneration scheme in central London.
Westminster City Council's cabinet gave its approval for developments on Church Street at a meeting last night.
The scheme will include building 600 new affordable homes, a street market with up to 220 stalls, and a new cultural quarter around the antiques market and Cockpit Theatre.
Plans for the full scheme will take 15 to 20 years to be completed.
27.11.2017
08:33
Councils make £819m from parking charges, says RAC study
English councils generated £819m from parking fees and fines in 2016-17, an increase of 10% on the previous year, a study has suggested.
This figure represents income from parking charges and penalty notices with running costs deducted.
Many of the highest totals were seen in London, with the largest in Westminster, which had a surplus of £73.2m.
The RAC Foundation, which carried out the research, said motorists should ask how their council spends the cash.
The Local Government Association said parking charge surpluses were spent on "essential transport projects".
Income collected by the 353 English local authorities was up 6% and costs rose 2% compared with 2015-16, when the surplus was £744m.
31.07.2017
20:13
Museum staff say they regularly have to wake up wardens at closing time.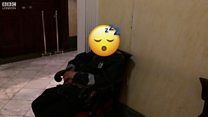 15.06.2017
10:52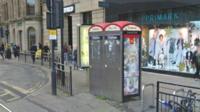 Westminster, Birmingham and Manchester have had applications for 301 new phone boxes in 12 months.
Back to top